Xpanner NewsXpanner Inc. is ranked in the top 50 global construction startups selected by Built Worlds
21st April, 2022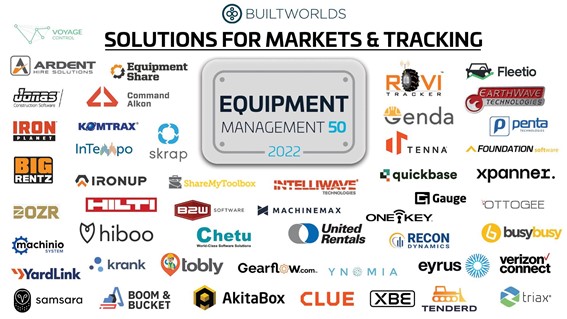 Xpanner Inc., a startup in the construction technology sector, said it was selected as the top 50 company in the 2022 construction equipment management category by "Built Worlds."
Based in Illinois, Built Worlds was established in 2013 as a global network for digital innovation ecosystems in construction. It holds conferences on building and infrastructure construction, publishes research and analysis data, and selects and announces 50 global companies every year according to construction market trends such as architectural technology, robotics, and global innovation companies.
Xpanner Inc. provides various forms of smart construction technologies necessary for digital innovation in construction sites. From the purchase of individual technologies, a one-stop service that can be installed or rented, as well as an integrated system of various technologies, is established and provided. It also develops hardware and software on its own. "Xpanner Connect" connects various data and technologies generated in the field, and "Xpanner App" connects equipment that needs repair and field engineers that have been verified. It was selected as a top 50 company in the construction equipment operation and management sector through a business model that quickly applies smart construction technology to such an underdeveloped ecosystem.
The same category also included promising U.S. companies such as Equipment Share, which completed a $270 million investment round last year, and Samsara, which was successfully listed on the New York Stock Exchange.
"I participated in the 2022 Venture West Conference held in San Francisco in March, and I was able to quickly collaborate with various smart construction technology-related startups," said Henri Lee, CEO of Xpanner. "I will try to expand my business to the global sector."
View Details
https://builtworlds.com/insights/equipment-management-top-50-list-2022/