Xpanner NewsXpanner Inc. successfully completed a ConTech PoC test in Gijang, Busan, to boost the smart construction
15th September, 2022
Xpanner's smart solution, shortening the construction time by 33 percent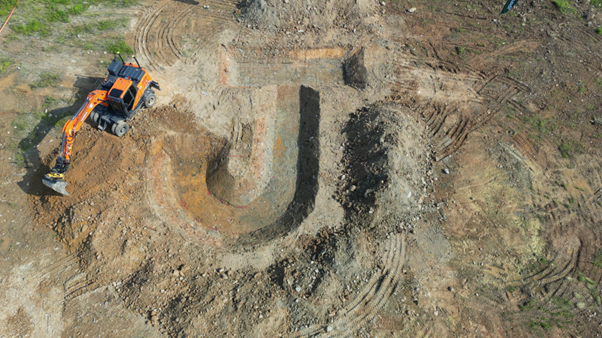 Xpanner Inc., a smart construction technology startup, announced that it successfully completed a Construction Technology (ConTech) Proof-of-Concept (PoC) test in Jeonggwan Town, Gijang County in the city of Busan, for two days from August 25, 2022 with the aim of building up a momentum for the smart construction industry.
The startup company has been developing Xpanner Connect, its own solution that integrates various technologies. At the same time, it has deployed proven smart construction technologies through a mobile application-based service network, which enables users to harness smart construction technologies at their work sites.
A demonstration was conducted as part of the PoC test to confirm how smart construction technologies can address current problems at construction sites, such as the low productivity and weak safety, to what extent. The event organized by Xpanner was attended by Royal Haskoning DHV, an engineering consultancy headquartered in the Netherlands with 140 years of engineering expertise, large-scale construction group BAM, Woowon Construction Co., Ltd., Gumgwang. Ltd., Leica Geosystems Korea and Engcon Korea. Hero Excavator undertook the excavation work at the site arranged by NC Busan, an environment service firm.
Xpanner has engaged in solutions leading the global smart construction technologies. The event served as a test bed to showcase its own Technology-as-a-Service (TaaS) that integrates all capabilities of Xpanner's solutions. The PoC test used Leica Geosystems Korea's product for a 3D machine guidance and automation solution (MC), which is the core element of the smart construction. It was also an opportunity to carry out an on-site test of Infrakit, a cloud-based collaboration platform that connects all the equipment, engineering design data and project participants, for the first time in Korea. In the 3D modelling design, existing tools in the manufacturing industry were used in parallel with smart solutions to add new value. To this end, the test utilized Catia and Autodesk Civil 3D to create 3D drawings, which were shared with stakeholders on site through Infrakit.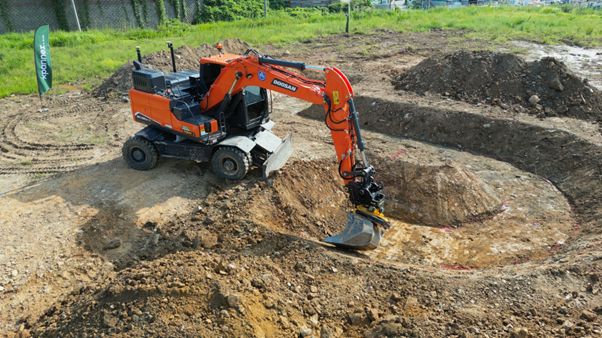 Furthermore, Engcon's tiltrotator was attached to a 14 ton-excavator, demonstrating an innovative way to boost the productivity. The test also presented EdgeDX, a site safety management solution, and Timelapselab, a construction site monitoring solution using time lapse devices. Xpanner Connect integrates all these smart construction solutions for enhanced productivity, management efficiency and safety in a single system to enable a site manager to monitor the relevant indicators – all on a single screen.
The event adopted test scenarios for conventional construction practices and smart construction technologies, respectively, based on which excavation works were performed. This approach helped gather and analyze quantitative data that showed which indicators smart construction could improve, to what degree, at civil engineering sites.
"This test measured the efficiency of the smart construction that Xpanner offers, compared with conventional construction methods, and confirmed a time saving of about 33 percent," said Xpanner CEO Henri Lee, adding that the machine guidance technology requires much less workforce on the site such as surveying engineers, thereby expected to dramatically improve the productivity, management efficiency, safety and so forth.
The entire test process and the analysis of the obtained data will be released in full detail on Xpanner's YouTube channel afterwards.
Based on this research and PoC activities, Xpanner is planning to launch its own TaaS model for smart construction technologies within this year to create an environment that allows users to access smart construction technologies on demand in the field even without in-depth technological understanding.