Xpanner NewsStartup Xpanner officially launches 'Xpanner Store'
5th October, 2022
Startup Xpanner officially launches 'Xpanner Store', a mobile app service for smart construction technology products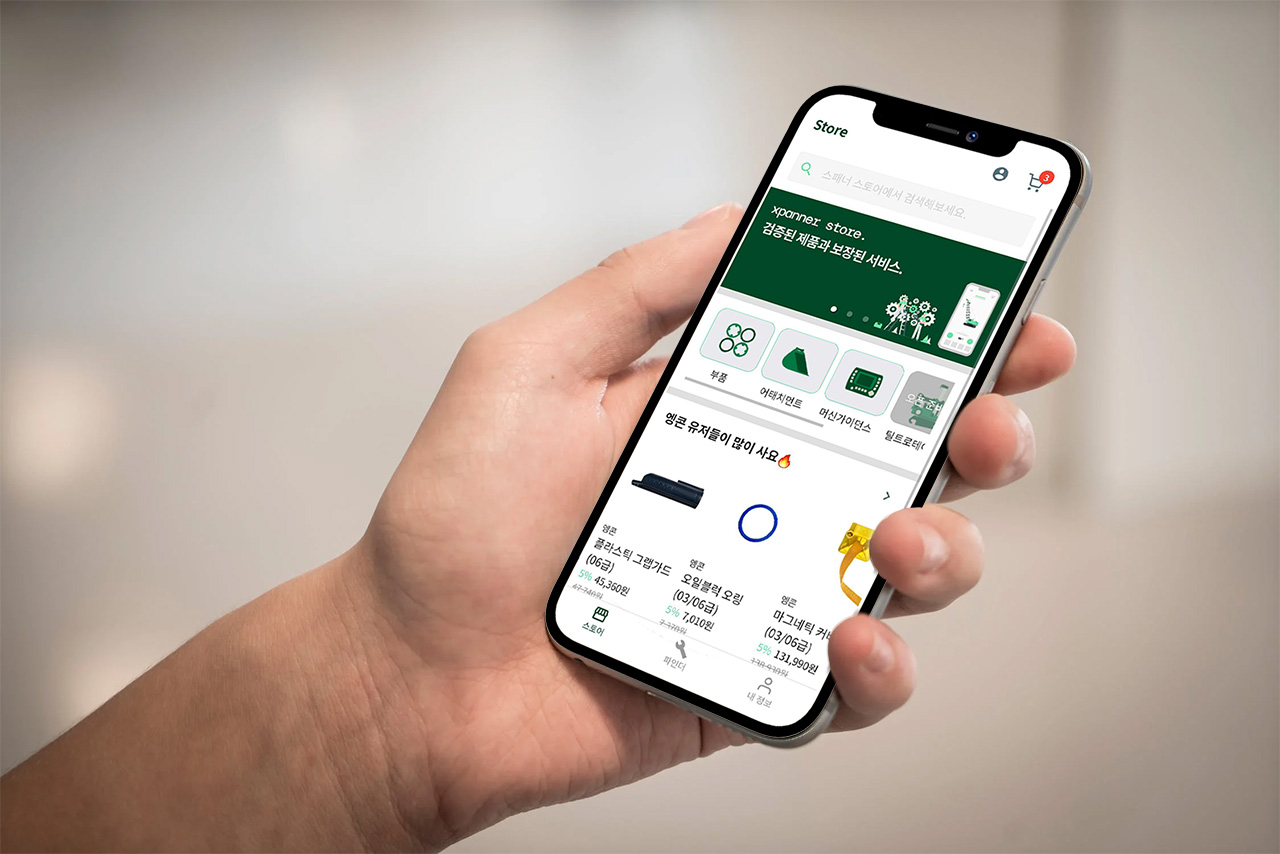 Xpanner Inc., a startup in the smart construction sector, announced that it has officially launched its mobile app service "Xpanner Store."
The Xpanner store provides a service that allows consumers of smart construction technology-related products to easily select and purchase products online. Currently, you can see finished products such as machine guidance, as well as related products such as attachments and parts. It will be available on the Android Play Store, and iOS will also be supported in the future.
Xpanner continues to discover and develop smart construction solutions necessary for the construction market, while developing its own online platform services to digitally innovate the existing ecosystem. It has already launched the "Xpanner Finder" MVP (Minimum Viable Product) version, connecting smart construction product users with field engineers (repair service providers), and establishing a foundation for online service requests to payments.
A Xpanner official said, "The launch of the Xpanner store laid the foundation for the entire distribution process from purchasing to installing and repairing smart construction technology products online," adding, "We will continue to expand online services tailored to smart construction technology consumers to create an environment where technology can be easily and conveniently used in the field."