Xpanner NewsConTech startup Xpanner secures KRW 10 billion in Series A funding, propelling its global business expansion
12th, June 2023
Xpanner Inc., a ConTech (smart construction) startup, successfully concluded a robust Series A round, securing a total investment of KRW 10 billion (USD 7.7 million). The round attracted prominent investors, including Korea Investment Partners and KB Investment in April, followed by STIC Ventures and the Korea Technology Finance Corporation (KOTEC) in May. The substantial amount of funding from South Korea's top-tier VCs and the government finance institution has captured the interest of the investment and startup industries. This is particularly noteworthy given the current downturn in investment sentiment towards startups.
Xpanner's core business model is the automation of construction sites utilizing robotics technology. The company is digitally innovating earthwork construction sites with its proprietary automation solution called "Mango" to aid in positioning and operations of a variety of of construction equipment. Furthermore, Xpanner offers smart construction solutions integrated with Mango, customized to meet the specific requirements of each site. Xpanner has successfully provided smart construction solutions, such as a Building Information Modeling (BIM)-based integrated control system for five sites operated by domestic companies specialized in earthworks.
In conjunction with its fundraising endeavors, Xpanner is poised to accelerate its business expansion into the global market. As part of this strategy, it established its North American subsidiary in November 2022, and forged partnerships with Geotab and PIRTEK, active players in the smart construction and construction machinery sectors in North America. Xpanner also partnered with international smart construction solution providers, such as Infrakit (Finland), MOBA (XXX), and JK (Korea) to expand its presence in the North American market. Furthermore, the company recently began collaborations with Japanese construction equipment and ConTech companies. This move opens up new possibilities for Xpanner to tap into the Japanese market, leveraging its growing global networks. The company has laid a solid foundation for its advancement into the international market, bolstered by its participation in the global membership of Shinhan Square Bridge Incheon, a program that fosters startup companies.
Xpanner has gained recognition both at home and abroad for its accomplishments and potential. In April 2022, BuiltWorlds, the worlds' largest construction conference, listed Xpanner among its "Top 50 Startups" in the construction machinery management and operations category. In December 2022, the South Korean Ministry of Land, Infrastructure and Transport invited Xpanner to help launch "One Team Korea", the Ministry's initiative to assist Korean companies to win more overseas construction projects. Through this involvement, Xpanner was able to strengthen its networks with key government agencies, large corporations, and other startups. These public acknowledgements and relationships have been yielding tangible results for the Xpanner's efforts to expand into the global market. It is currently in discussions with multiple construction companies, all of which are ranked among the Top 10 players in the construction capability assessment, regarding collaborations for at least four sites in North America and the Middle East.
Hyunsuk Lee, the Managing Director of STIC Ventures who participated in the investment round, stressed the significance of Xpanner's entry into the North American market, describing it as "a virtually untapped landscape for smart construction with unlimited growth potential." He also explained the rationale behind STIC Ventures' investment decision, highlighting their anticipation for Xpanner's active collaboration on major projects with Korean and foreign construction companies, leveraging the technological expertise and capabilities of Xpanner members who have brought a wealth of experience from global manufacturers such as Volvo, Doosan and Bobcat.
Since its establishment in May 2020, Xpanner has generated cumulative sales of KRW 10 billion (USD 7.7 million) within just three years. The startup has secured a total of over KRW 12 billion (USD 9.3 million) in cumulative investments so far.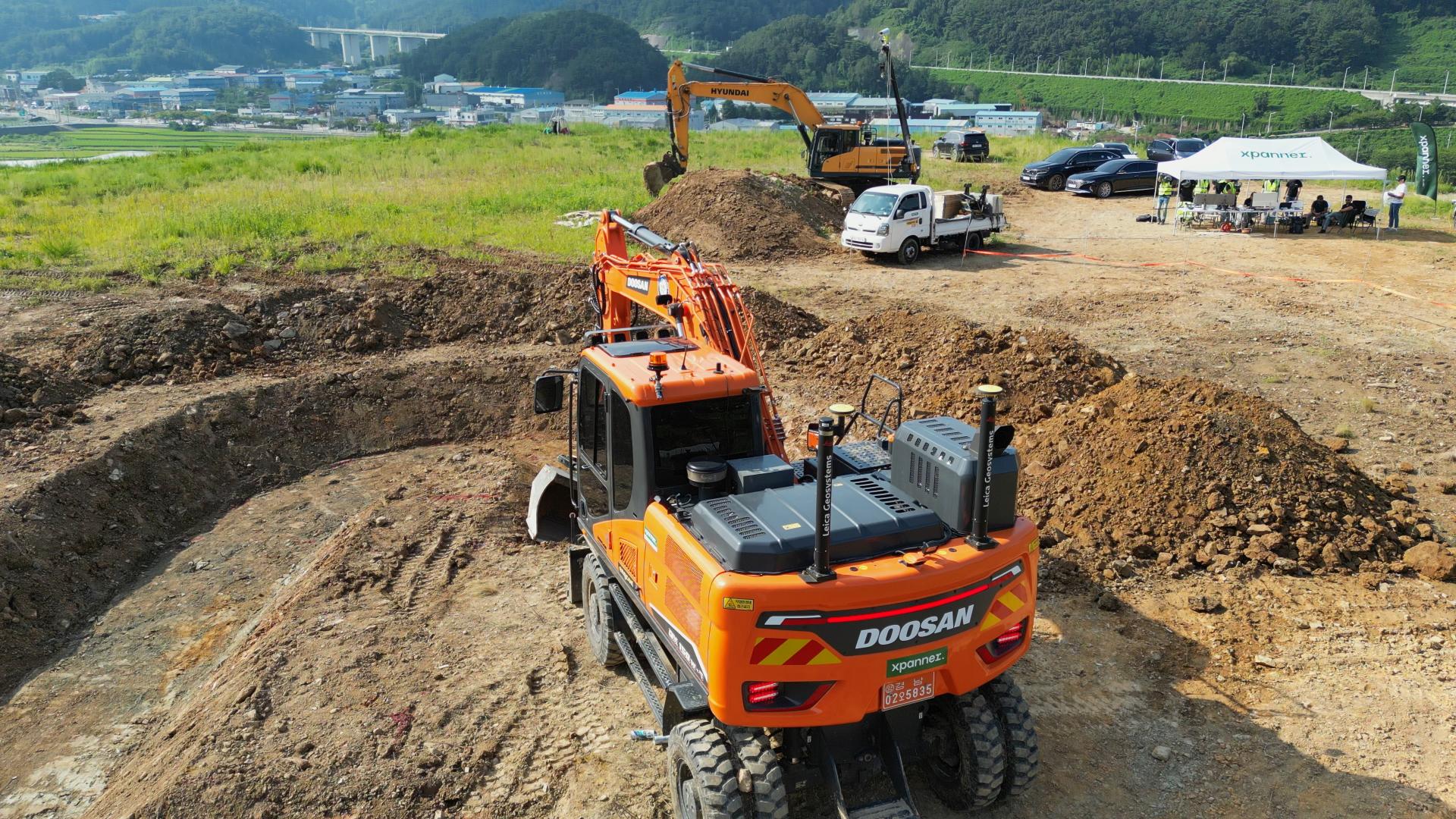 Smart construction Proof-of-Concept (PoC) test conducted in Busan by Xpanner last year