Xpanner NewsXpanner Inc. signed a business agreement with Jeju Campus of Korea Polytechnic University
28th October, 2021
Will actively cooperate to cultivate new technology talent in the construction machinery maintenance field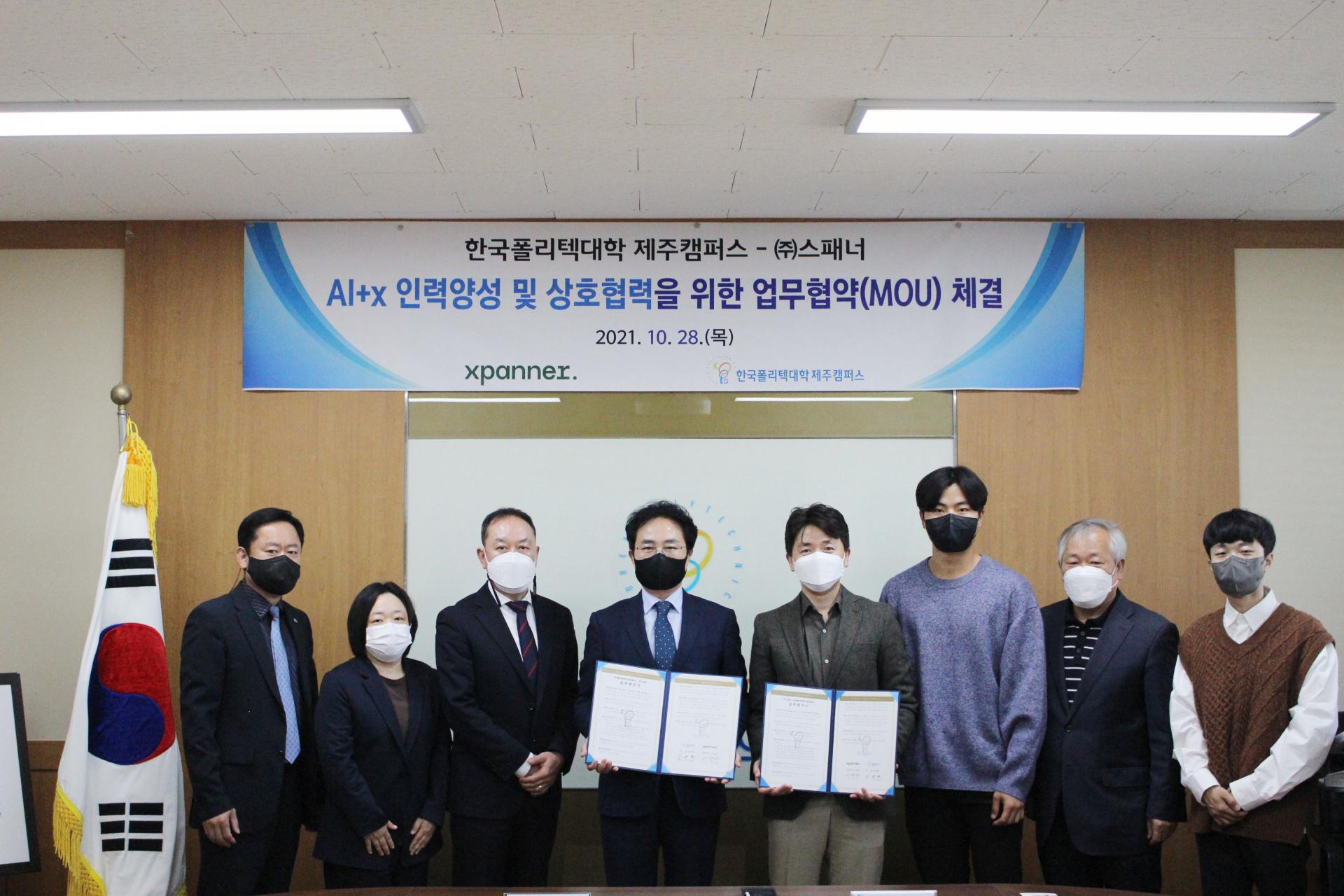 Korea Polytechnic University's Jeju Campus and Xpanner Inc. announced on the 28th that they have signed a business agreement to support mutual technical and educational information exchange and training at the main building of Korea Polytechnic University's Jeju Campus located in Jeju City, Jeju Special Self-Governing Province.
The agreement will foster young talent to meet the growing demand for new technologies in the construction machinery maintenance sector and work together to create new values in the domestic construction machinery market by establishing a regional base for repair services.
Major agreements include providing education and training for employees and supporting the use of educational facilities between △ Polytechnic University Jeju Campus and companies △ cooperating in developing technical guidance and training courses for companies △ promoting human resources development programs such as mutual competency development and employment capacity building △ providing information for students and field trips.
Dong-hyeok Im (23), who graduated from the Department of Automobile (Construction maintenance job) at the Jeju Campus of Korea Polytechnic University and works as a field engineer at Xpanner Inc. also attended the signing ceremony, adding meaning.
Henri Lee, CEO of Xpanner Inc., said, "Jeju Campus is the only Polytechnic University campus in the country with a construction machine maintenance curriculum," adding, "We will actively cooperate to foster talented people who are good at maintaining and operating various new technologies such as electric and hydrogen excavators as well as smart construction."
Meanwhile, Xpanner Inc., a construction machinery startup founded in May last year, introduces smart construction solutions used by advanced Nordic construction companies such as 'Engcon' and 'Leica Geosystems' in Korea, and helps to connect construction sites, operators and repair services efficiently through its own development solution, 'Xpanner Finder.' More information on Xpanner Inc. can be found on the corporate website (xpanner.com).